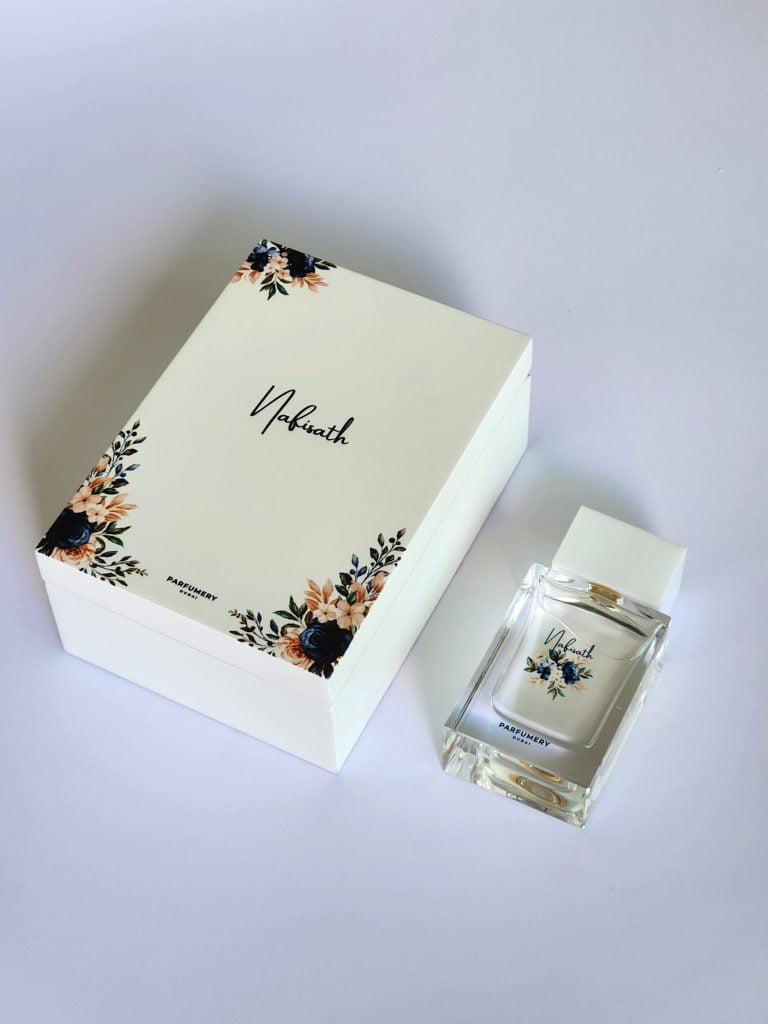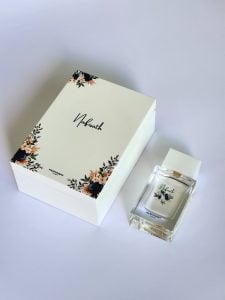 Making your loved ones feel special
At Parfumery, we believe that everyone deserves to feel special and celebrated. Our custom perfumes are a unique and personal way to show loved ones how much they mean to you. We believe in the power of fragrance to create memories and strengthen relationships, and our custom perfumes are a timeless way to celebrate the special people in your life.
We understand that everyone's taste is unique, which is why we offer the option to create a bespoke scent that is tailored to your preferences. Our team of expert perfumers will work with you to create a scent that is perfect for you, whether you're looking for something floral, woody, or spicy.
We also offer workshops and events where you can learn the art of perfumery and create your own scent. Our workshops are perfect for anyone who wants to learn more about fragrance and how to create their own unique scent.
In addition to our custom perfumes and workshops, we also offer a range of pre-made scents that are inspired by designer fragrances. Our perfumes are a wonderful way to experience the luxury of designer scents at a fraction of the cost.
Here at Parfumery, we provide our customers with the best possible experience. We believe that our perfumes are more than just a product, they are a way to celebrate and strengthen relationships. We look forward to working with you to create a scent that is as unique and special as you are.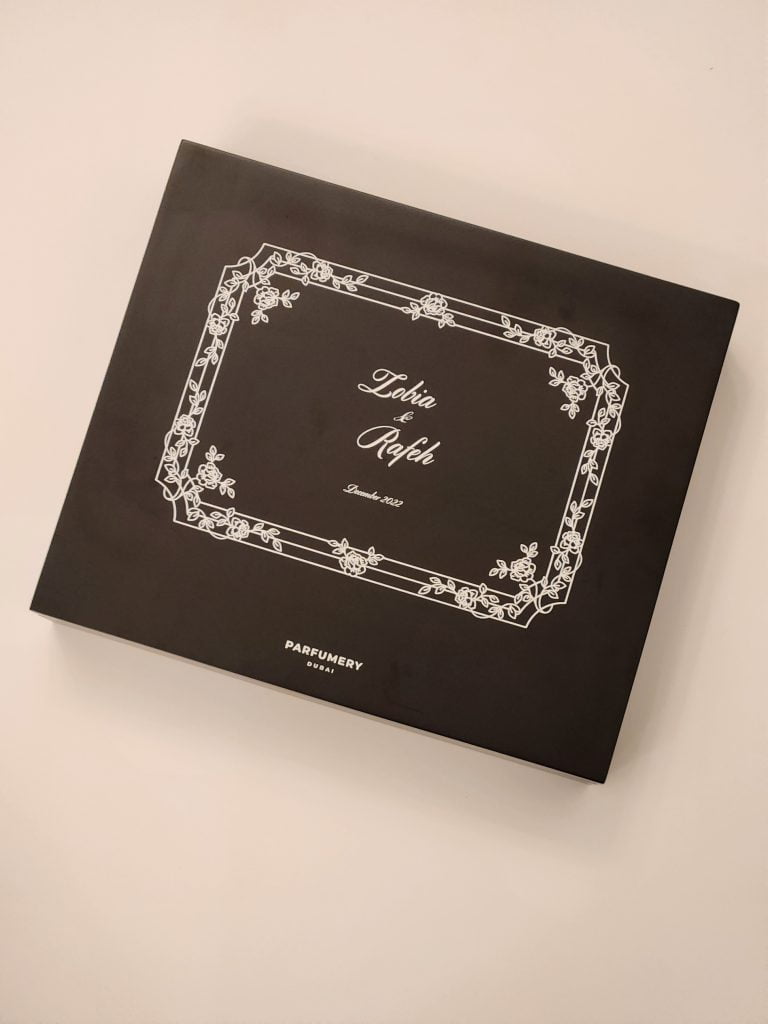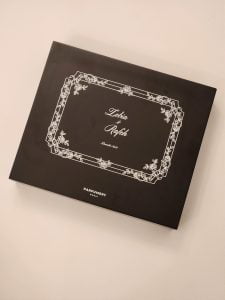 At Parfumery, our mission is to create a world where every individual feels special and celebrated through the power of custom perfumes.
We believe in the transformative power of scent, and our goal is to empower our customers to express their unique personalities and emotions through custom perfumes.
We strive to provide a unique and personal experience that allows our customers to create memories, strengthen relationships, and celebrate the special moments in their lives.
Our commitment to sustainability, transparency, and craftsmanship ensures that every fragrance is crafted with the highest quality and care.
We are dedicated to revolutionizing the perfumery industry by putting our customers in control of their own perfume creations and providing a luxury experience that is accessible to everyone.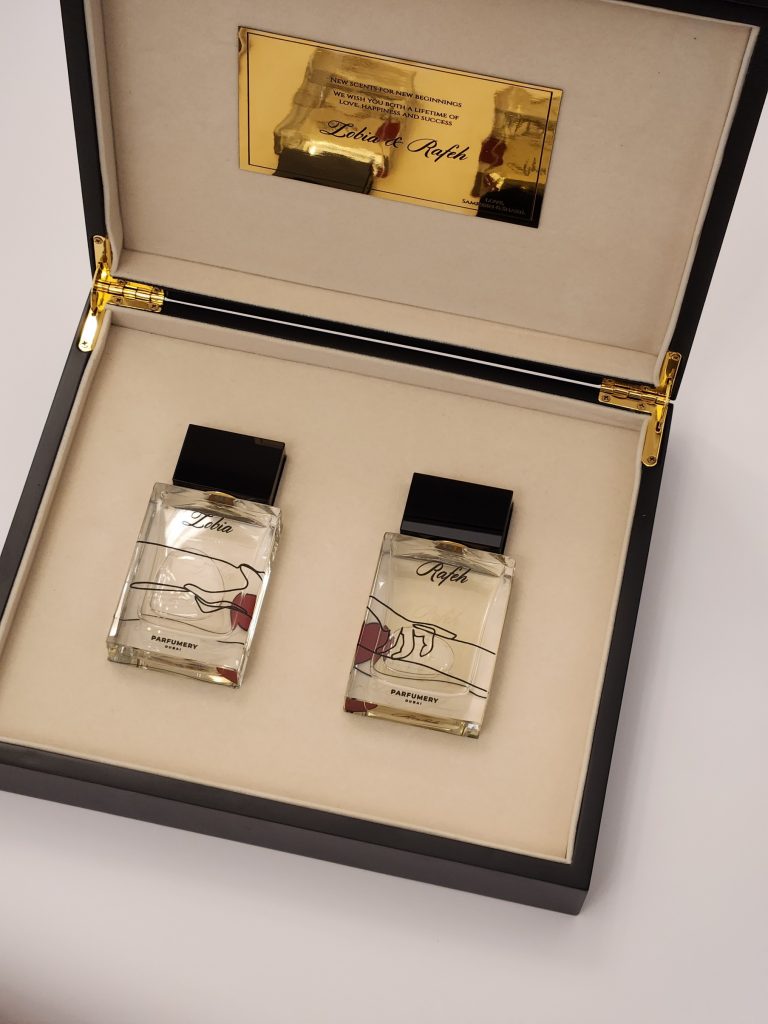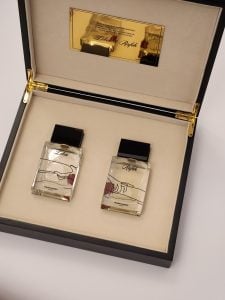 M. Ibrahim Asif, the founder of PARFUMERY, had always had a passion for perfumes. Growing up in the United Arab Emirates, he was surrounded by the rich, exotic fragrances of the Middle East. These scents stayed with him and inspired him to pursue a career in perfumery. Above all, he was fascinated by the way different scents could evoke different emotions and memories, and he loved the idea of creating something that was unique and personal for everyone.
Ibrahim had always been interested in perfumery, but it wasn't until he was helping his friend launch his own private label perfume manufacturing business, that he realized the true potential of personalized perfumes. He looked at the customer's motivation behind launching their brands and understood that people used perfumes not just to smell good, but subconsciously associated memories with them.
In December 2019, Ibrahim decided to take the leap and start his own business, PARFUMERY. He wanted to offer a unique and personal experience to customers by creating custom perfumes that were tailored to their individual preferences. He wanted to make perfumes that were not only beautiful but also meaningful, and he wanted to create a brand that celebrated the individual.
Ibrahim began by working from home, creating custom perfumes for friends and family. He quickly realized that the demand for personalized perfumes was high, and he decided to take the business to the next level. He started offering workshops in person and online, where customers could learn about perfumery and create their own custom perfumes.
PARFUMERY quickly gained a reputation for creating truly unique and personal perfumes, and the business began to grow. Today, PARFUMERY is a well-established business in the UAE, offering a wide range of custom perfumes for both individuals and businesses, as well as workshops and events.
Ibrahim is incredibly passionate about PARFUMERY and the impact it has on its customers. He believes that everyone deserves to feel special and celebrated, and that the power of perfume is a unique and personal way to show loved ones how much they mean to you. He is committed to creating perfumes that are not only beautiful but also meaningful, and he will continue to push the boundaries of perfumery to make sure that PARFUMERY remains at the forefront of the industry.